FIRST® "For Inspiration and Recognition of Science and Technology" kelimelerinin kısaltmasıdır.
Daha fazla bilgi için www.firstinpires.org adresini ziyaret edin
FIRST 1989'da gençlerin bilime ve teknolojiye yönelik ilgisini canlandırmak için kuruldu. Manchester NH'de kurulan FIRST, gençleri bilim, mühendislik, teknoloji ve matematik alanlarında bir eğitim ve kariyer hedeflemeye motive eden ve aynı zamanda özgüven ve hayat becerilerini geliştiren ulaşılabilir ve inovatif programlar tasarlar.
FIRST'un misyonu gençleri heyecanlı, mentor tabanlı bilim ve teknoloji alanlarında yetenekleri geliştirmelerini sağlayan, inovatif olmaya yönlendiren ve liderlik, iletişim gibi hayat becerilerini geliştirmelerini sağlayan programların bir parçası yaparak teknoloji ve bilim alanında liderler olmaları için ilham vermektir.
---
FIRST Programs
---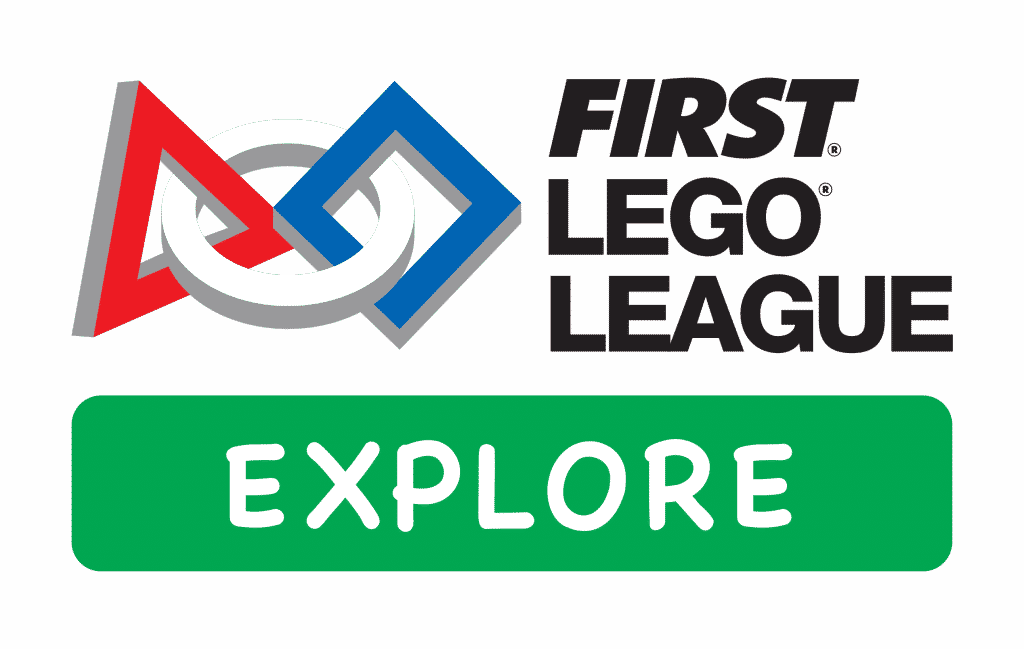 In Explore, teams of students ages 6-10 focus on the fundamentals of engineering as they explore real-world problems, learn to design, and code and create unique solutions made with LEGO bricks and powered by LEGO® Education WeDo 2.0.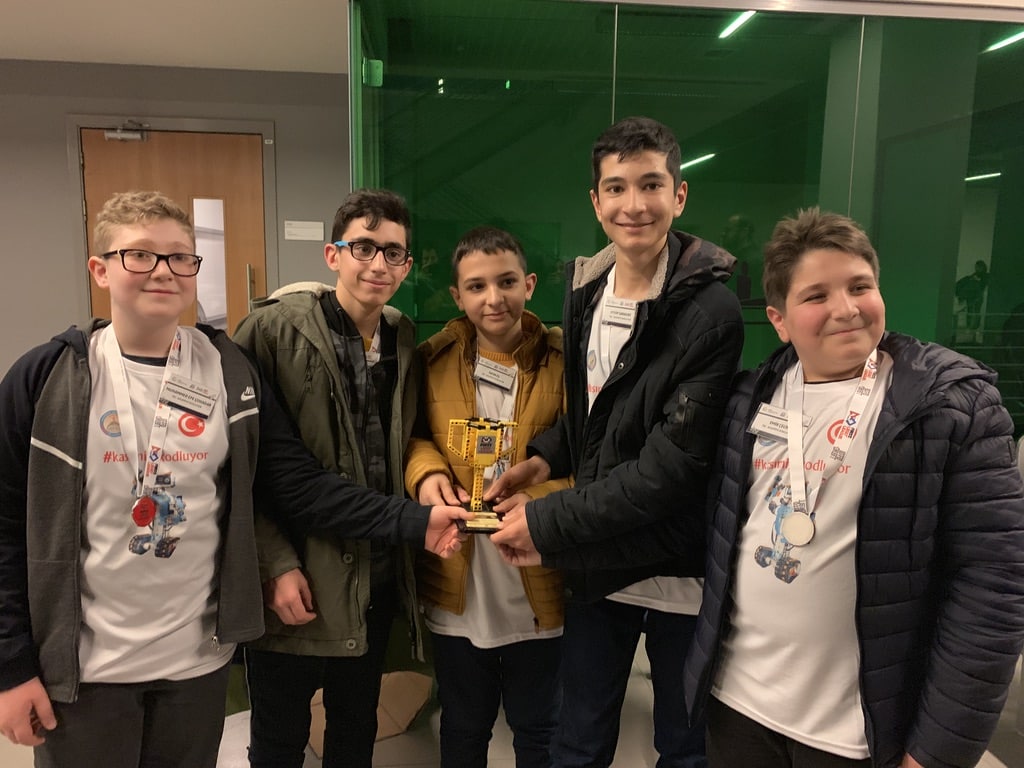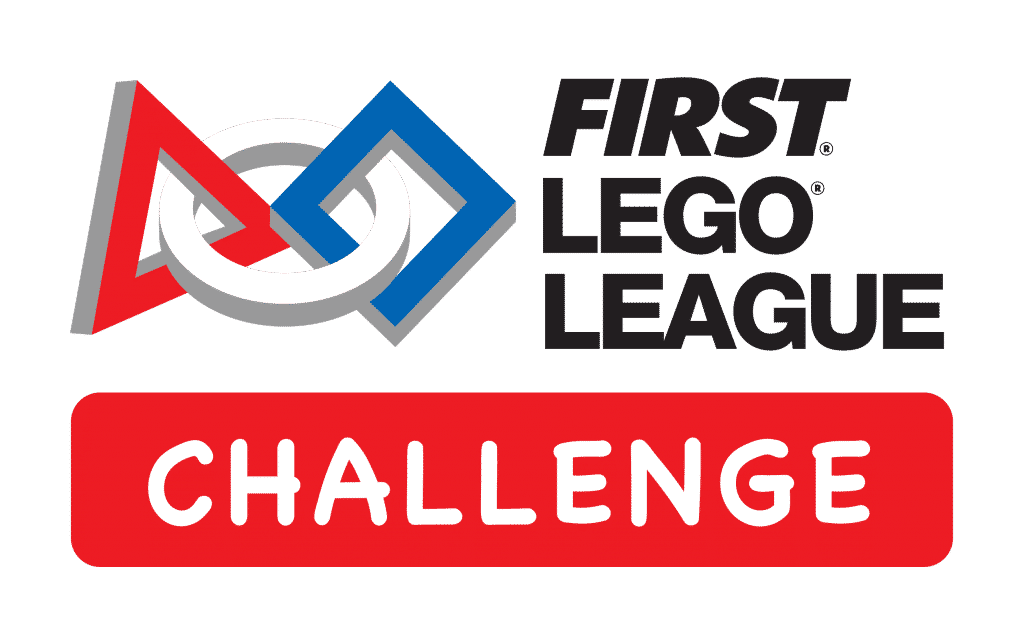 Friendly competition is at the heart of Challenge, as teams of students ages 9-16* engage in research, problem-solving, coding, and engineering – building and programming a LEGO robot that navigates the missions of a robot game.
*ages and grades vary by country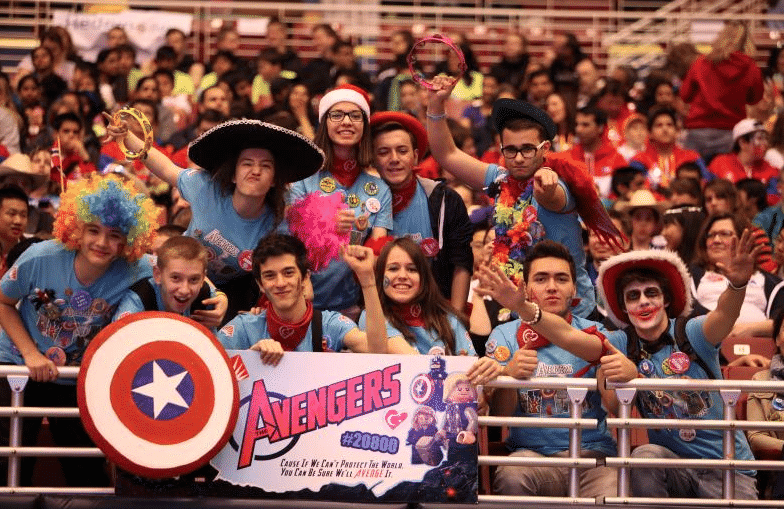 It's way more than building robots. FIRST Tech Challenge teams (up to 15 team members, grades 7-12) are challenged to design, build, program, and operate robots to compete in a head-to-head challenge in an alliance format.
Guided by adult coaches and mentors, students develop STEM skills and practice engineering principles, while realizing the value of hard work, innovation, and working as a team.

The robot kit is reusable from year to year and can be coded using a variety of levels of Java-based programming. Teams design and build robots, raise funds, design and market their team brand, and do community outreach to earn specific awards. Participants are eligible to apply for $80M+ in college scholarships.
Each season concludes with regional championship events and an exciting FIRST Championship.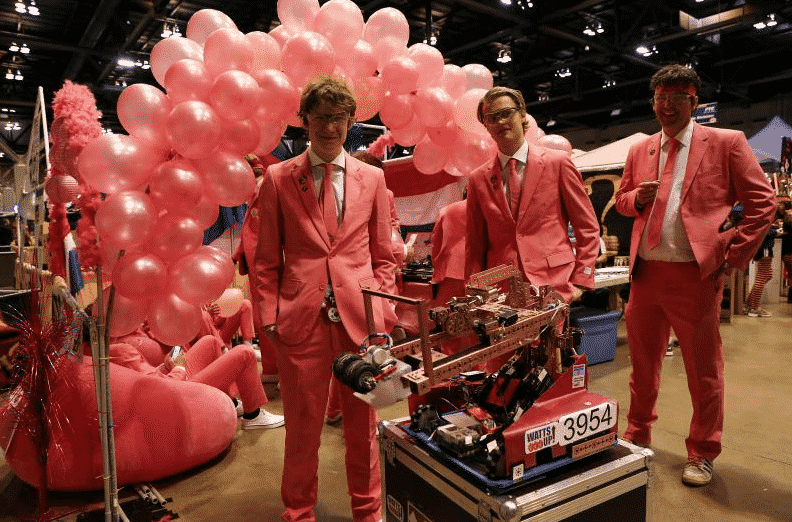 ---
Combining the excitement of sport with the rigors of science and technology. We call FIRST Robotics Competition the ultimate Sport for the Mind. High-school student participants call it "the hardest fun you'll ever have."
Under strict rules, limited time and resources, teams of students are challenged to raise funds, design a team "brand," hone teamwork skills, and build and program industrial-size robots to play a difficult field game against like-minded competitors. It's as close to real-world engineering as a student can get. Volunteer professional mentors lend their time and talents to guide each team. Each season ends with an exciting FIRST Championship.
Students who compete qualify for $80+ million in scholarships
Why does the Fikret Yüksel Foundation carry out its mission through the FIRST Robotics Competition? (The Story of how the Foundation got to where it is today)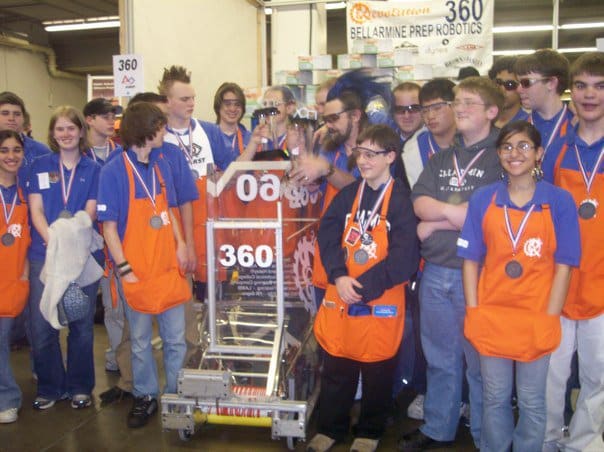 The Foundation was formed in 1998 in order to support education in Turkey. Since the passing of Fikret Yüksel in 2001, the foundation has been managed by Susan Burchard, Fikret Yüksel's Daughter, and her husband, Gary. Until 2007 the Foundation fulfilled its mission by making annual donations to Daruşşafaka – the school that Fikret Yüksel attended as a young man, to which he was very grateful. In 2005, Susan and Gary's son, Alex, began high school in Tacoma, WA. Susan told Alex, who was not a very social/outgoing young man to go to the school's club fair and sign up for some activities. Alex' dream was to become a high-rise architect and urban administrator – since he was a child. Upon entering his school's club fair he searched for activities that would most closely align with those goals – and at his high school, the activities that came closest to his interests, and furthering his goals were FIRST Robotics Competition Team 360, FBLA, Debate, and Chess clubs. (Debate and Chess clubs didn't end up existing, but Robotics and FBLA did). So Alex joined the robotics team and FBLA. He worked on mechanical and CAD projects his first year on the team – as architects need to be able to use CAD very well. His second year on the team he handled the 3D animation part of the program (and miserably failed to complete it on time). But throughout this time he was a part of the team, helping where he could, learning a lot, making friends, volunteering for the younger programs, and attending competitions in his own program.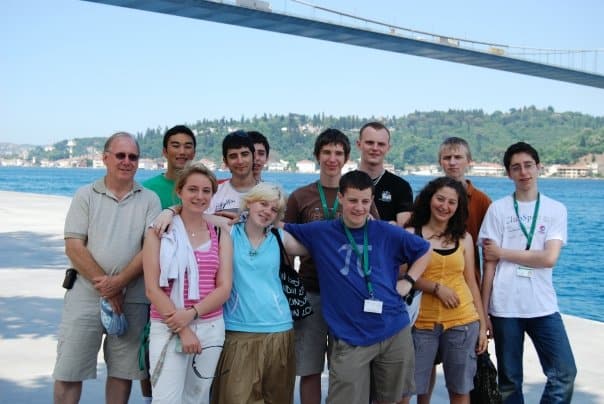 Susan and Gary, as parents tend to be, were curious about what Alex was spending all this time doing, so they tagged along and watched the competitions, and were incredibly impressed with seeing so many young adults having fun while doing a very constructive activity. They came to the competitions in Portland, Oregon, and saw 40-50 teams each year, competing for three days at a time, working together. They saw FIRST's core values, and how well the teams practice them. They saw teams in the pits constantly helping each other to improve each other, teams on the field not going for the easy win by destroying their opponent, but instead collaborating so that everyone would be better able to reach their potential. And they saw smart, talented youth celebrated like a football star. Outside of competitions, they also saw how hard their son, and his team, worked to spread stem and give back to their community by taking what they learned and presenting it to those younger than themselves. They quickly fell in love with a program that inspired so many good things in people so young. Starting in 2008, they began to attach requirements to their annual donations to Darüşşafaka that a portion of the donation would be used from then on to start, and sustain a FIRST Robotics Competition team at the school. Susan and Gary wanted the youth of Fikret's school to have the same wonderful opportunities their son had in Tacoma.
In Winter 2008, Susan and Gary asked Darüşşafaka to send one teacher, one male student, and one female student to come to the U.S., and see the FIRST Tech Challenge, and FIRST Robotics Competition(FRC), and decide if they felt they could manage it, and if so, which program they wanted to attempt. They sent Ayşe Selçok-Kaya, Anıl Cici, and Müge Tuvay to see the events, and those three chose to go full steam ahead with FRC. In the summer of 2008, a group from Alex' team, led by Susan and Gary went to İstanbul to help set up what would become FRC Team 2905's robotics lab, and run a summer camp for youth who were struggling at the school to re-motivate them to learn and excel. The team began in the 2009 season. After long fights with customs to get the kit, they received it with about 2 weeks left of the build season(In those times, build seasons were supposed to be 6 weeks long). Gary, and Emerson Lamb (one of Alex' graduated team mates) flew to İstanbul to help mentor the team about the robot. The team competed in the 2009 Lunacy Season, at the Microsoft Seattle Regional, along side Team 360, and many other teams. They stayed in Susan and Gary's house while in the U.S., and were able to enjoy meeting a new culture.
In 2010, Anıl left Darüşşafaka, and started a new team at his new school in Büyükçekmece, and in Ankara Team 3390 started. In 2011, Anıl Changed Schools again and started Team 3646 in İstanbul. Each year Gary would fly out with helpers to assist teams who wanted help in January/February, and the Foundation would help teams financially by request. Susan and Gary (and Alex when his studies allowed) would also attend as many of the competitions where Turkish teams were present as they could get to, with the goal of helping them if they needed any assistance while in the United States. After a few teams began, Susan started to look more to the long term, and as the cost of travel is immense, the Foundation began to work towards being able to host a regional in Turkey. This was also in order to make it easier for teams to earn sponsors, and to help convince more schools to get involved. FRC is a hard program to explain, but if one walks into a stadium and sees the competition in person, they understand it in 5 minutes. In order to reach more students and provide the opportunities to a wider spectrum of Turkish society it was imperative that events be held in Turkey.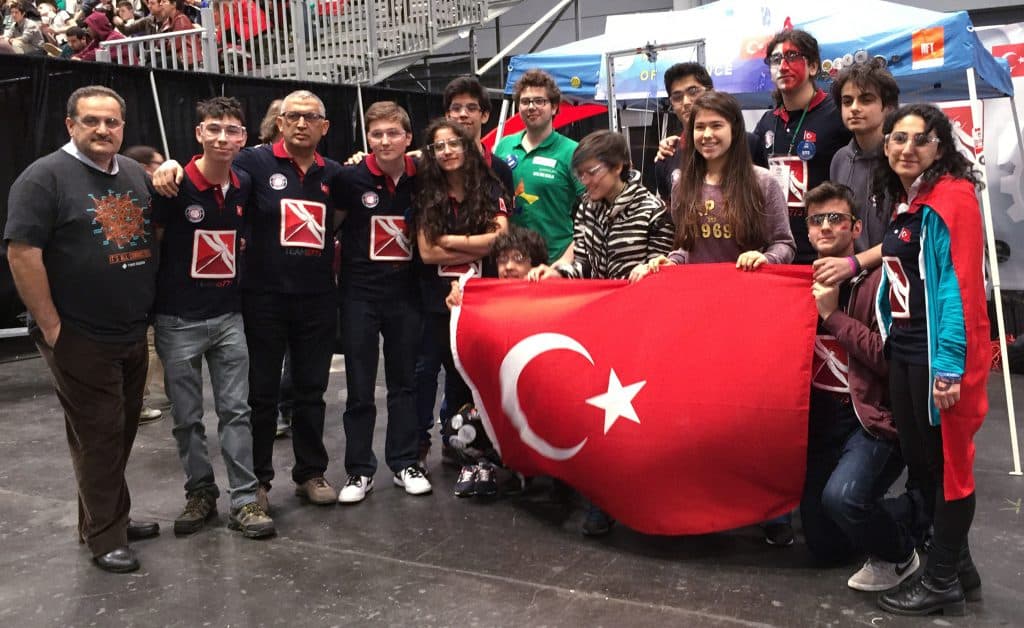 In 2015, having reached 8 teams in Turkey, and wanting to make a bigger impact, Susan hired Ayşe Selçok to begin preparing to hold Off-Seasons in Turkey – unofficial competitions with the goal to start new teams and show the program to Turkish society on Turkish turf. In May 2015 having graduated from university finally, Susan also assigned Alex (who while in university had sat on the Midwest Regional Planning Committee, helped run FTC in Illinois, and volunteered with all levels of FIRST Programs in Chicago / Illinois while at school) who then moved to İstanbul and started working alongside Ayşe to hold the first FIRST event in Turkey. In the fall of 2015 the Foundation held its first Off-Season, with 27 teams.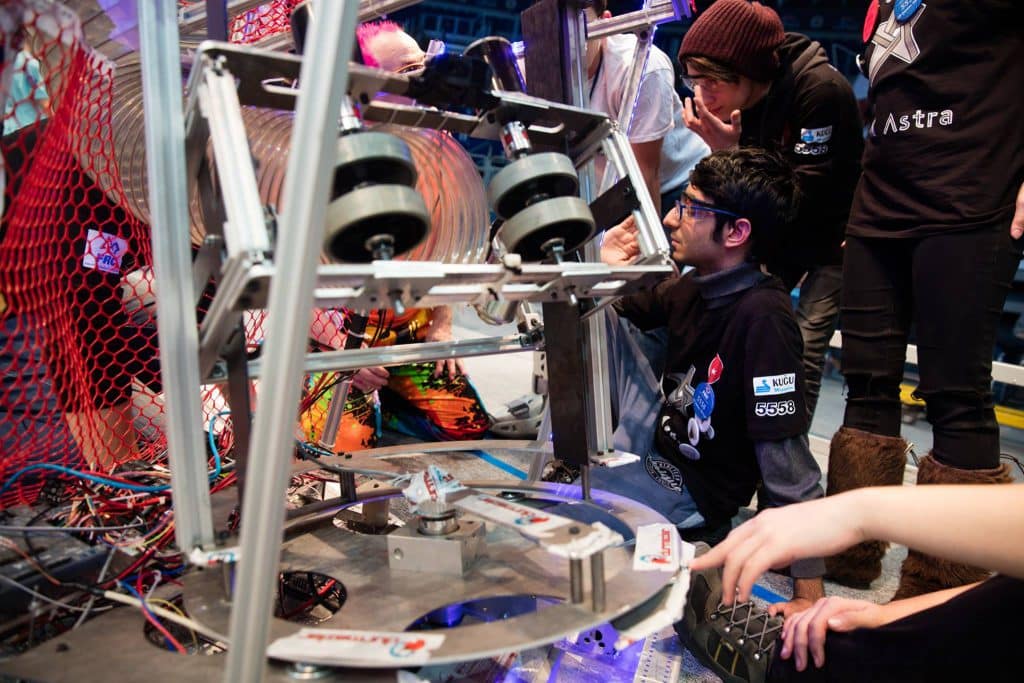 The Foundation held Off-Seasons for 3 more years following this, in 2016, 2017, and 2018, each year, gaining more teams. In 2018, the Foundation finally earned the privilege of being able to host official FIRST Robotics Competition Regionals in Turkey, starting with the 2018 İstanbul Regional. In 2019 due to team growth, the Foundation hosted two regionals, the 2019 İstanbul and 2019 Bosphorus Regionals, and in 2020, did the same, fortunately completing the events without incident just before lockdowns began and the remainder of the season was cancelled.