An up-to-date team list and the event results are available here.
Our photos of the 2020 Bosphorus Regional are available here .
Teams may share their photos with each other here .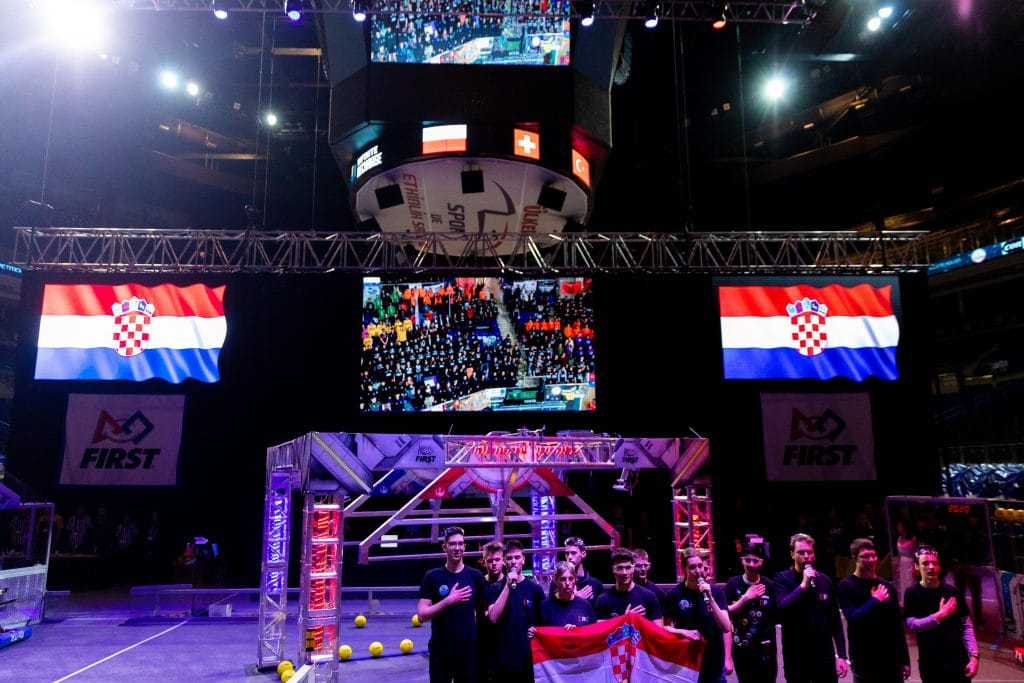 The 2020 Bosphorus Regional was held at Ülker Spor ve Etkinlik Salonu on March 9-11, 2020. This unfortunately was the last full FIRST Robotics Competition in the world in the 2020 season, as the day after this event ended, the season was indefinitely postponed, and later cancelled due to the ongoing Coronavirus Pandemic. Fifty-three teams from 7 countries, including Croatia, Kazakhstan, Libya, Poland, Switzerland, Ukraine, and Turkey competed. This was the second year of the Bosphorus Regional. Team growth in 2020 in Turkey was still strong, going from 79 teams in 2019 to 105 in 2020. Though unfortunately, not all 105 were able to compete, as some teams had planned to go to events after March 12th, and those events were cancelled.
Unfortunately, due to the pandemic, there was no World Championship event in 2020. This was the highest level of play in the 2020 season.